About Lauren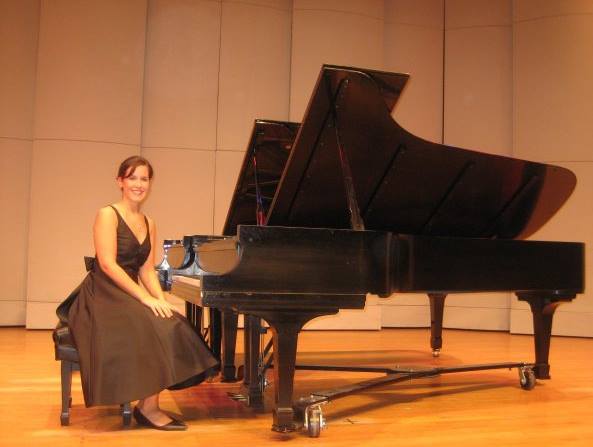 Hi, I'm Lauren! I started playing the piano when I was 7 years old. I loved the piano from the very beginning. I continued to study through middle and high school and then chose to continue my studies at Loyola University in New Orleans. I love to teach students of all ages. My greatest joy is seeing my students develop a true love for music.
All of my students learn how to read music. I believe learning to read music efficiently will be the greatest skill you can get from your lessons! Learning to read music will allow you to play music of any genre long after your lessons have ended. I also believe strongly in teaching correct technique from the very beginning so that you can produce a beautiful sound and play free of injury. I believe anyone, regardless of age or skill, can learn to play the piano.
When I'm not teaching, I enjoy creating pedagogical materials and writing in my blog. I also play the harp! Learning to play the harp was something that I always wanted to do. I finally decided to try lessons in 2015, and I completely fell in love with the instrument. I take lessons each week and continue to practice diligently.
Whether you are new to the piano, returning after a break from lessons, or looking for something different in your lessons, feel free to send me a message. I'll be glad to help you!
Education 
Bachelor of Music in Piano Pedagogy, Loyola University New Orleans, 2007
Master of Music in Piano Performance, Loyola University New Orleans, 2009
Work
Loyola University New Orleans, Class Piano Instructor, 2009-present
Loyola University Preparatory Arts Program, Piano Instructor, 2006-2015
Piano with Lauren, LLC, Piano Instructor, 2015-present
Professional Involvement 
New Orleans Music Teachers Association: Member since 2006, Past-Present, Co-chair of Romantic & Contemporary Piano Auditions
Louisiana Music Teachers Association: Current Vice President of Publicity
Certified Teacher of Piano by both the Music Teachers National Association and the Louisiana Music Teachers Association
Workbooks
Author of Ready for Theory, a comprehensive music workbook series. Each workbook includes music theory, ear training, terms, forms, history, and keyboard skills.