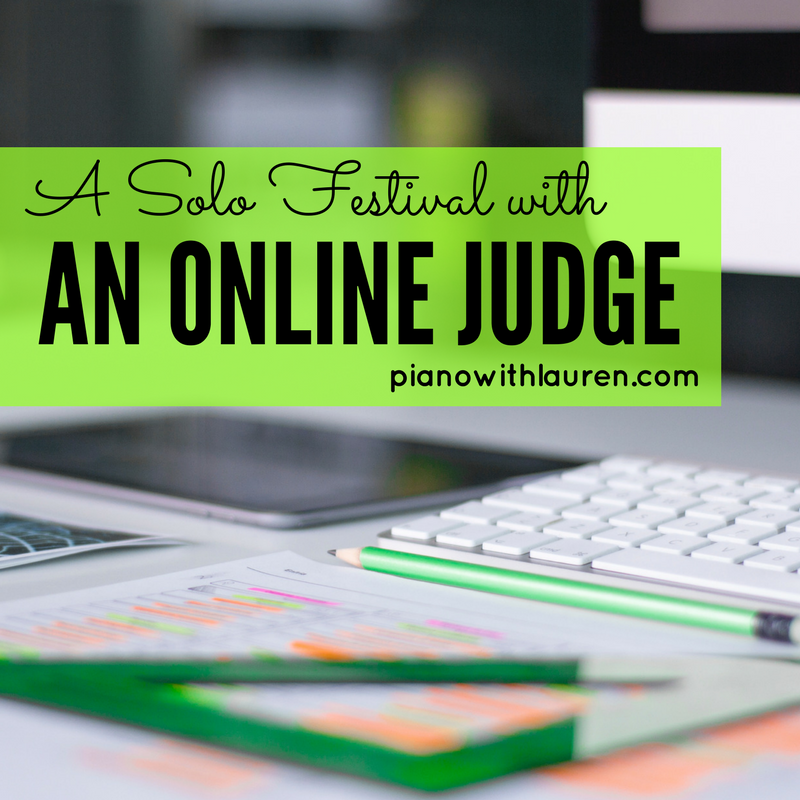 I've been doing a couple of new things in my studio that I can't wait to share with you. This spring has been particularly busy, so I'm a little delayed in writing! This was my first year teaching online lessons. You can read more about that here. Teaching online lessons has helped me think outside the box in terms of the possibilities of my studio.
Last year, I ran my own solo festival at my studio. It's a great way to make a little profit and also give your students a chance to perform for feedback. I really wanted my students to be able to play for someone outside of Louisiana. We typically use the same judges for our contests, so I wanted them to have a different perspective. I decided to have an online judge! Amy Chaplin, piano teacher and blogger, agreed to judge.
About 15 students played in the Solo Festival. I sent Amy the list of students' pieces ahead of time to make sure she had a copy of the music. I also sent her adjudication sheets for each student ahead of time. I used a nice stand for my iPad and made sure to set it up so that she could see the students' hands and feet. 
The Festival went really well! I was a little concerned that my students wouldn't like the idea of an online judge, but they were all very intrigued by playing for someone all the way in Indiana. Amy filled in comments on the adjudication form and then emailed the forms to me after all of the students played. She gave such wonderful comments and new ideas to my students.

You can download the adjudication form I used for my festival here: Solo Festival Adjudication Form